Don't Let #DirtyEnergy Trump the Climate
Trump refuses to spend any money to support climate action, but he can't wait to give mountains of our hard-earned cash to dirty energy executives for more global warming and nuclear waste. We need to stop him, and move toward 100% renewable energy now.

Help us stop the Trump administration's attack on renewable energy!

Hurricane Harvey's path narrowly missed a direct hit on the South Texas Project nuclear reactors, which was nearly flooded by the Colorado River.

Sign the petition
---
Say NO to the "Nuclear Waste America" Bill!
Nuclear power produces highly radioactive nuclear waste with no place to go because, guess what—there is no safe place to store it! Moving highly radioactive nuclear waste is INCREDIBLY DANGEROUS!
Say NO!

Or contact your U.S. Representative directly, look up their phone number here.
In June, a group letter went to Shimkus and his Co-Chair OPPOSING THE BILL, signed by 49 organizations. The letter is a great source of talking points. You can also send the letter itself if you email your US Representative.
Does your Rep have nuclear waste transport routes in his/her congressional district? Find out here.
---
Stop the Nuclear Tax Bailout!
Last month, we told you about a bailout the nuclear industry is trying to push through Congress. Despite a multi-billion-dollar price tag, they are still at it. And if they can't win a vote on the bill (HR 1551), they may resort to sneaky tricks, like adding the tax breaks to the budget bill or another energy bill. If we can stop them, it could stop new reactors and end the so-called "Nuclear Renaissance" (what we call a "Relapse"), once and for all.
Contact your senators now: "Stop the Nuclear Tax Bailout!"

Say NO!
---
Couldn't join the nuclear waste tour in New England, but want to find out about
nuclear waste?
Watch this video with the presenters in Brattleboro, VT on May 6, 2017— by BCTV.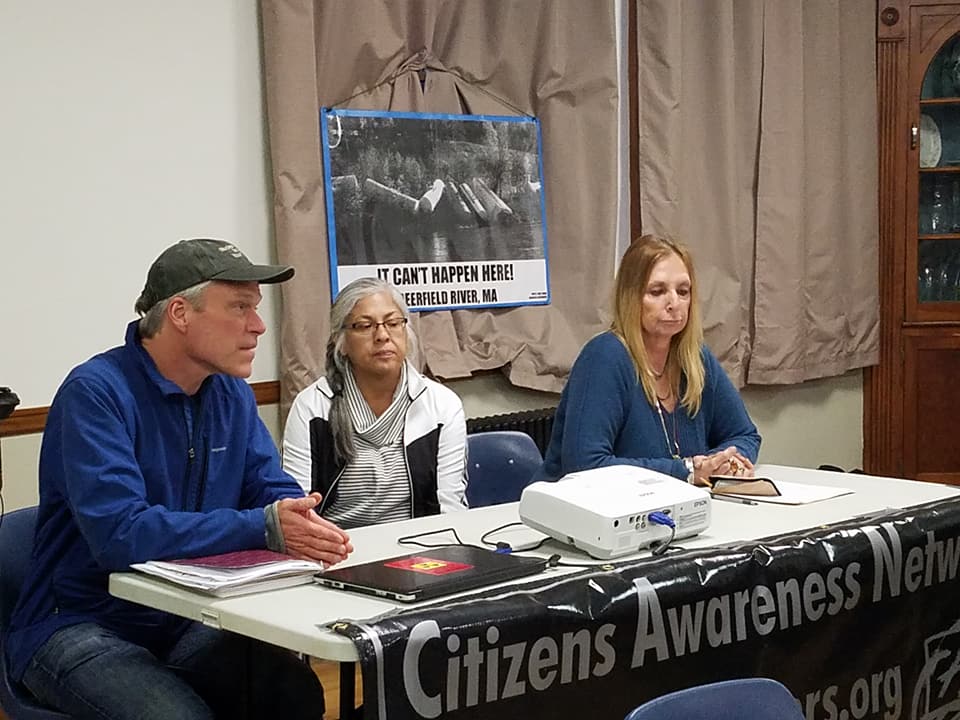 ---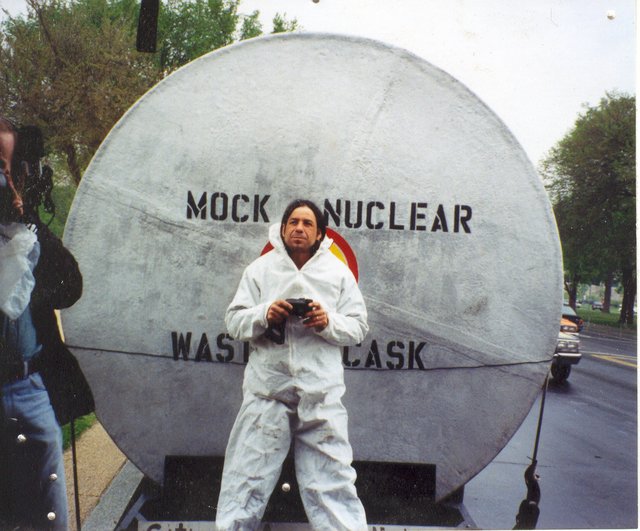 Watch this video from Deb Katz about HLNW and Yucca Mountain
---
Climate Change and the Growing Risk of Nuclear War

When: Saturday, September 23, 2017.
Where: Hadley Farms Meeting House, 41 Russell St, Hadley, MA.
What: A Symposium with speakers:
Bill McKibben—350.org; Nitin Damle—American College of Physicians; Michael Klare—Peace and World Security Studies Program, Five Colleges; Jennifer Leaning—Harvard T.H. Chan School of Public Health; Zia Mian--Program on Science and Global Security, Princeton University; Ira Helfand—Physicians for Social Responsibility; Marty Nathan—Climate Action; John Loretz—International Physicians for the Prevention of Nuclear War.

More info to follow
---
Volunteer(s) Wanted CAN is looking for volunteers to rehab our mock high-level waste cask. No experience with radiation necessary!